Exhibitor
Lianyungang JARI Electronics Co., Ltd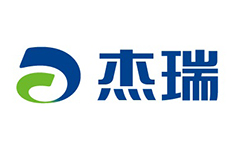 Lianyungang JARI Electronics Co., Ltd,a subsidiary of China Shipbuilding Industry Co., Ltd (CSIC, stock code: 601989), was restructured and reorganizedfrom the Automatic Control Devices Research Center of CSIC 716 Institute in 2004. JARI is the high-tech enterprises specialized in the research and development, production and marketing of both military and civilian electronic components, equipment and systems. It has been honored asone of the First Qualified Suppliers of Military Electronic Components, National Security Certification Units (Grade 2), Jiangsu High- and New-tech Enterprises, and Jiangsu Provincial Enterprise TechnologyCenters.

With a management philosophy of being "scientific and standardized, interlocked but unblocked, encouraging and promoting, purposeful andperfect",the company keeps enhancing its technical innovation and quality management. It has successfully passed the GJB9001B-2009 and GB/T19001-2008 quality management system certification, and got licensed to research and manufacture national defense weaponry and military electronic components. Theproduction line of electronic conversion modules and thick film hybrid integrated circuitshas got qualifiedforthe military standardsQPL and QML.

The company has advanced equipment and capabilities in research, developing, manufacturing, testingand detecting monolithic integrated circuits, hybrid integrated circuits, micro-circuit modules, and optical and electrical automatic control equipment and systems. Through continuous innovative research and development, it keeps making break-throughin key techniques superior to its counterparts, and has achieved numerous independent intellectual property rights including various national defense patents, invention patents, software copyrights and patents in integrated circuit layout-design. Besides, the company has establisheda list of advanced production lines, such as the SMT line, the hybrid integrated circuit line, the LED packaging line, the machine assembly line, and so on.

Lianyungang JARI Electronics Co.,Ltd is one of the earliest manufacturers in the field of intelligent traffic, whose debut in this industry can be dated back to the year 1997.It is the main supplier of domestic traffic signal control products. Its products have not only covered more than 20 domestic provinces, but also been exported to numerous European and African countries.

Lianyungang JARI Electronics Co.,Ltd the study on various traffic control and optimizationtechnologies with an aim to 'improve the traffic condition and ease traffic problems'. These technologies involvethetraffic information collection, data transmission and processing, control signal optimization, control model algorithm and simulation analysis, auxiliary terminal ofsignal control, and traffic engineering design. The traffic signal controllers developed by the company include: the traffic signal control system,centralized coordinate traffic signal controllers, the multi-periodtime-based traffic signal controllers,wireless solar signal controllers, pedestrian-demand signal controllers, vehicle-mounted GPS special traffic service green-wave remote controllers, handheld traffic signal controllers, countdown timer series, traffic lights series, pedestrian crossing vocal prompts,vehicle detectors series(coil, video, geomagnetic), etc..
« Go Back